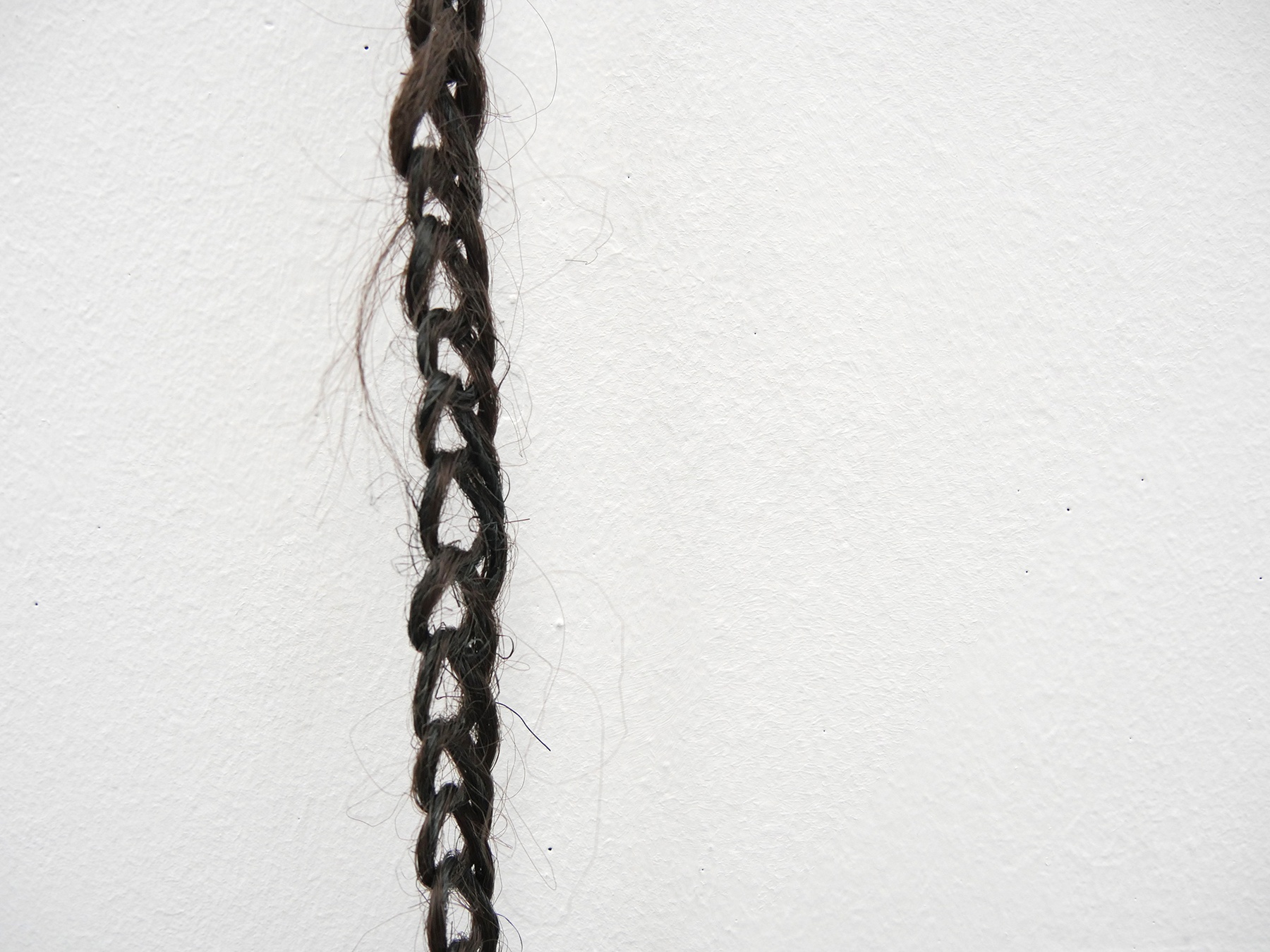 FOREST // LUDWISBURG
Orman 2017
Wood, metal, monofilament, adhesive (dimensions variable)
Zwei Positionen: Sibel Horada und Buket Savcı, Kunstverein Ludwigsburg, Germany, 2018
Reconstructed from branches of charred beech, Forest recalls a Japanese wood finishing technique called Shou Sugi Ban where fire, a destructive treatment, renders wood more durable. Fire is extinguished when the wood is evenly burned to create a carbonized outer layer. This charred layer protects the interior tissue not only against rot and decay, but also against fire itself.
A work that emerged at a time of darkness, Forest is a work about solitude, repair and collective resistance.
When Forest travelled to Ludwigsburg Germany, it responded to the city's history: an attempt to form a community in solitude in the face of an imminent threat posed by the black plague and the baroque desire to control nature in the form of geometric garden designs.
Special thanks to  Károly Aliotti, Nilüfer Şaşmazer, Mehmet Yücel and Galerist.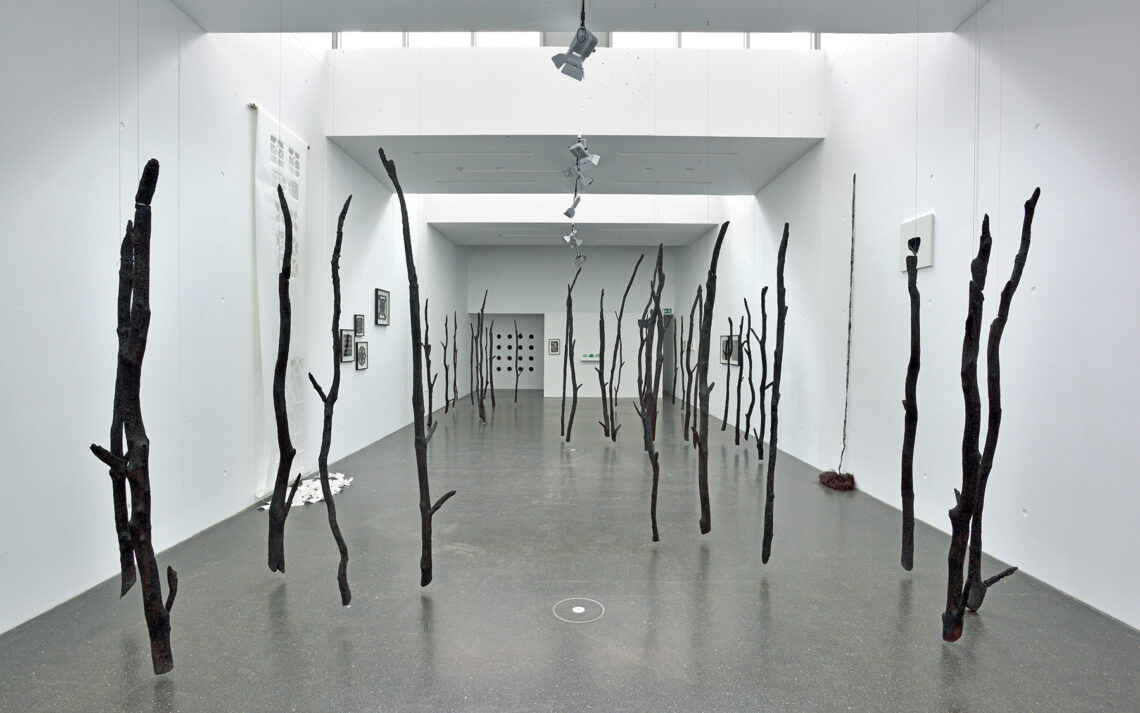 PUBLICATION
SELECTED PRESS
BROADCASTS