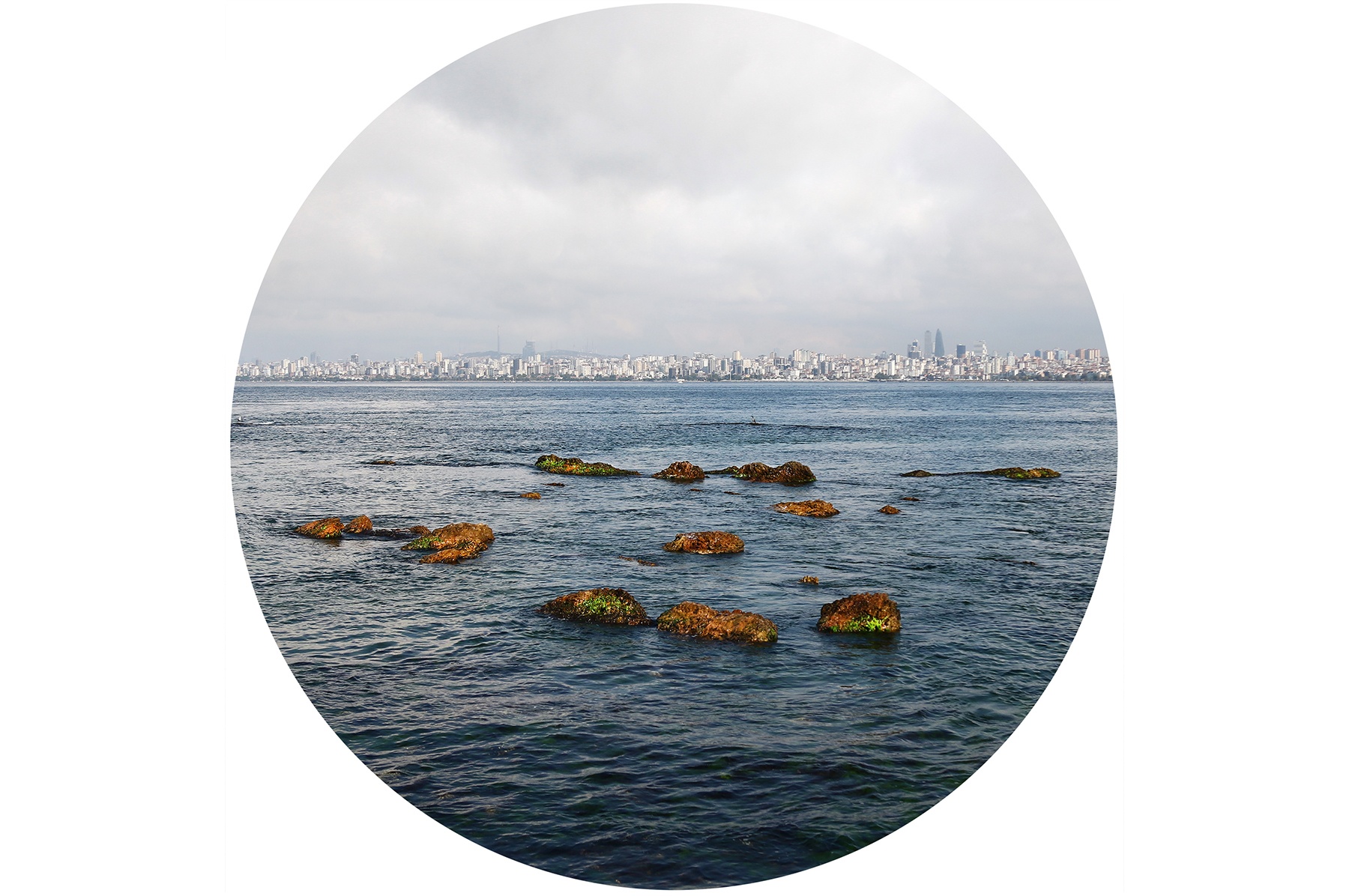 FLOTING TACTICS AFTER A SUNKEN ISLAND
Bir Batık Ada ve Yüzeyde Kalma Taktikleri
2017
Curator: Sibel Horada
Artists:  Hera Büyüktaşçıyan, Işıl Eğrikavuk, Balca Ergener, Nazlı Gürlek, Sibel Horada, Evrim Kavcar, Didem Özbek, Yasemin Özcan, İz Öztat, Ülgen Semerci, Julie Upmeyer, Dilek Winchester
Floating Tactics After a Sunken Island consists of works by at least twelve artists who gathered upon Sibel Horada's invitation. The exhibition visits an island believed to have sunk during the earthquakes that took place in the 11th century. This formation, which for centuries resisted oblivion by threatening sailors, still exists as a reef off of Istanbul. Vordonissi is believed to hide the remains of the exile monastery of St. Photius.
At a time when we wake up to a new earthquake every day, dark waters are rising higher and higher. Can this island emerge as a metaphor and prompt us to reconsider different methods of flotation? Works by contributing artists are asked to scheme around this question.

Life of Ismail of Vordonos by Prof. Dr. Batur Özturgut
Click to download the delusiory primary account of the sinking of Vordonissi by Prof. Dr Batur Özturgut. Special thanks to Prof. Robert Ousterhout for bringing this invaluable resource to my attention as a contribution to this exhibition.